Challenger Learning Center of Las Cruces
The Challenger Learning Center of Las Cruces offers an opportunity for students to become astronauts, scientists, and engineers as they solve real-world problems and share the thrill of discovery on missions through the solar system. Using space simulation and role-playing strategies, students bring their classroom studies to life and cultivate the skills needed for future success. We believe this to be a highly effective approach to strengthening knowledge and interest in Science, Technology, Engineering, and Mathematics (STEM). LCPS sixth-grade students will be participating in an Expedition Mars Mission during this school year.
Challenger Learning Center of Las Cruces is the sole center in New Mexico and part of the dynamic and ever-growing international network of learning centers. We are dedicated to supporting the educational mission of the Space Shuttle Challenger's final flight: to inspire, to explore, and to learn. Born out of the 1986 Space Shuttle tragedy, the learning center network is a triumph of the human spirit. Originally founded by the families of Challenger crewmembers, the learning centers serve as a living legacy to remember the brave, adventurous spirit of the crew and carry on their quest for knowledge. It will be a day that honors the past, engages your child in the present, and opens his/her eyes to the possibilities of the future.
Learn more about the global network of Challenger Learning Centers: https://www.challenger.org/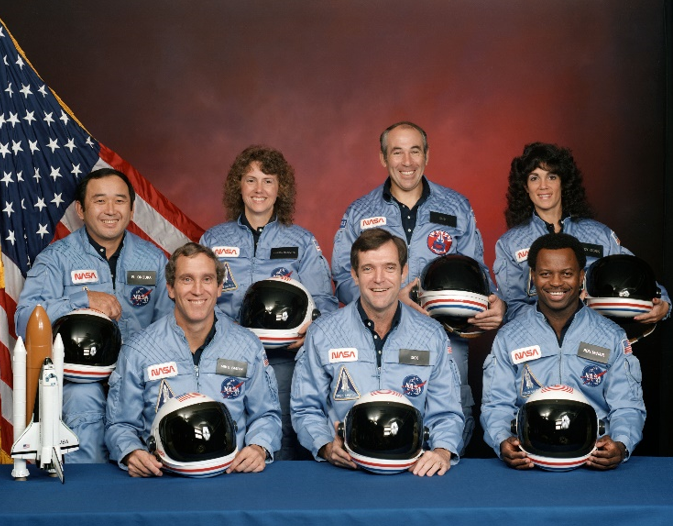 Challenger STS-51L Crew