Good luck at State to the Centennial Volleyball team!! Go Hawks!🙌🏼🏐 #ItsAGreatDayToBeAHawk #NM #LasCruces #State #Volleyball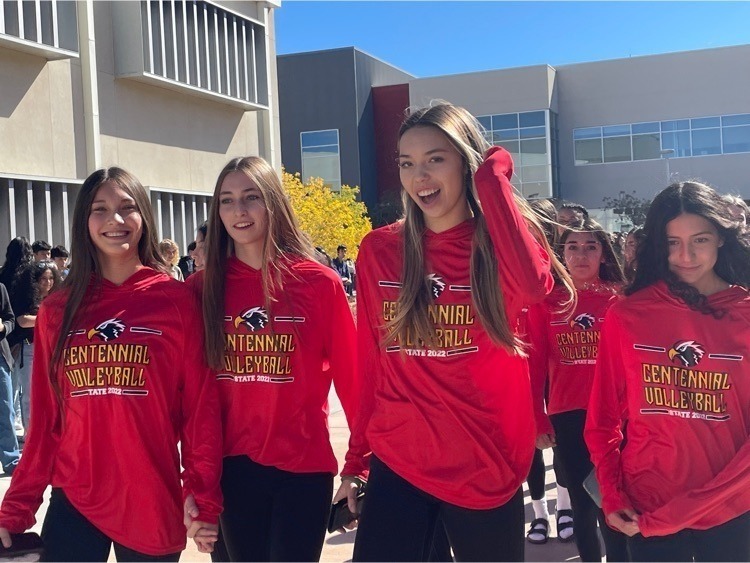 The Las Cruces High School Bulldawg volleyball team poses before heading up to the NMAA State volleyball tournament. Going in as the #2 seed in class 5A, the Dawgs hope to make a run at the State championship.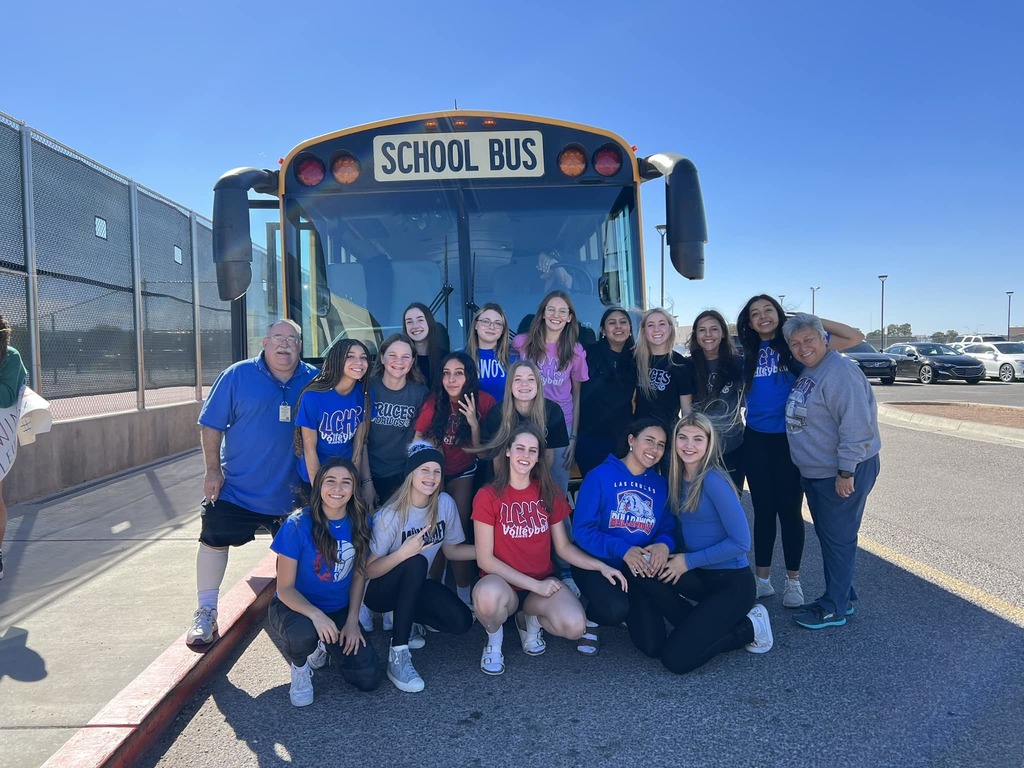 You're looking at your 3-5A District Champions for Boys Soccer! Great job, Centennial! We wish the Hawks the very best of luck at State against Cleveland High School!

Las Cruces Public Schools will be collecting general hygiene donations via drive-thru from 11am-2pm today out front of the Karen M. Trujillo Administration Complex to supply Care Kits for Kids to help support LCPS students. Please stop by to help support this great cause.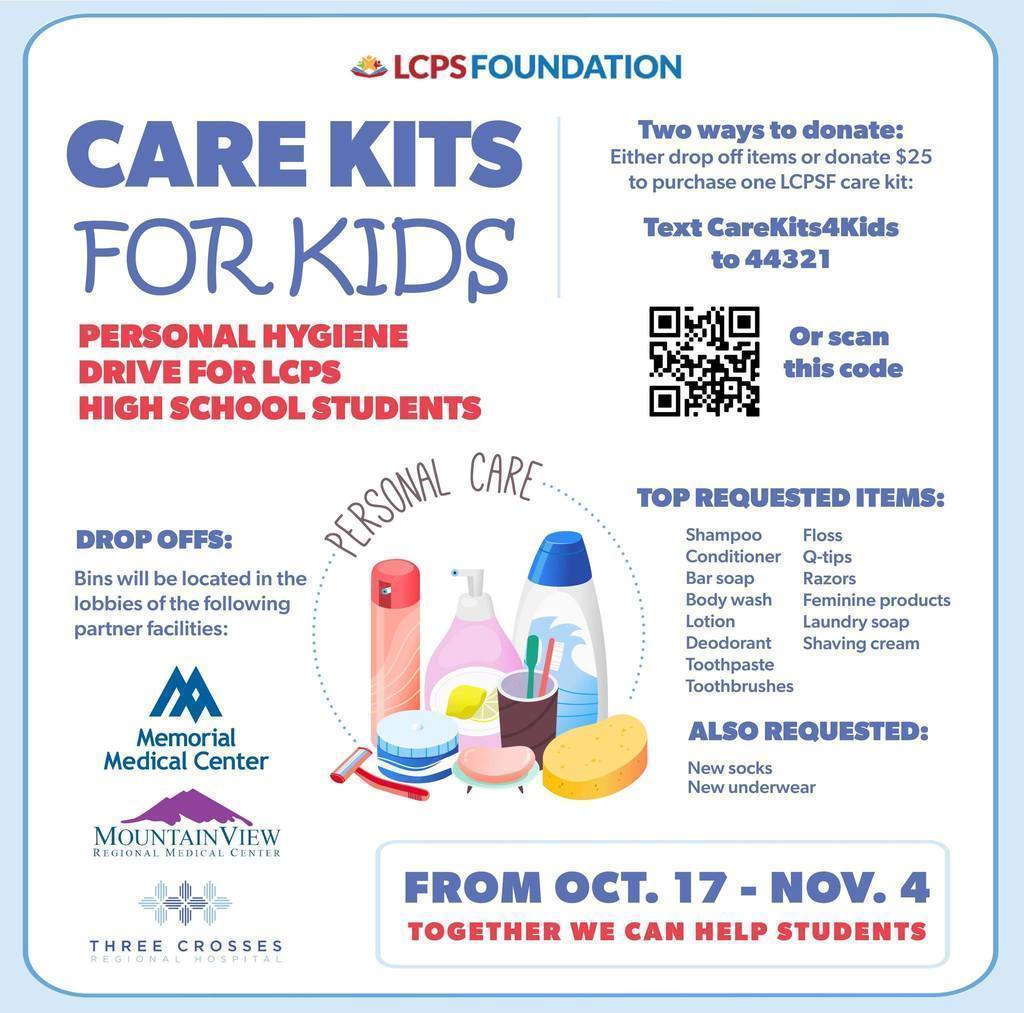 Congratulations to Devyn Woods our Student Athlete of the Week from CHS. Devyn is the middle linebacker on the CHS football team. This year, he's had 39 solo tackles, 49 assists, and 1 sack. He's coach says he's disciplined, intelligent, friendly, and kind.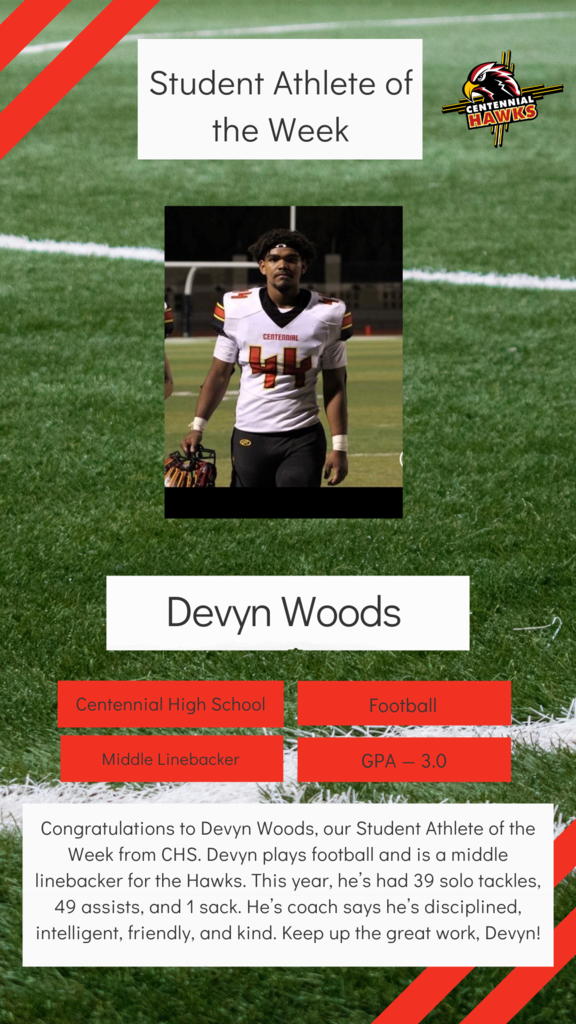 Shout out to Deianira Hoyle our Student Athlete of the Week from CHS. Deianira is a runner on the Cross Country team. She is an advanced runner, completing a 5k in 20:46. Deianira maintains a 3.9 GPA, her coach says she is a team player who is honest, determined, and passionate.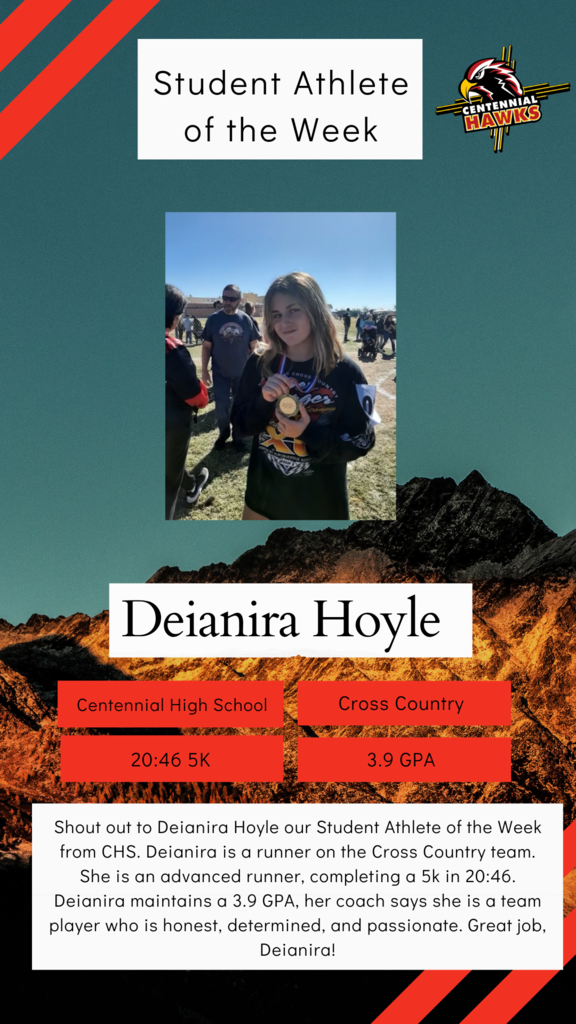 From October 17 to November 4, you can help make a huge difference in the lives of Las Cruces Public Schools high school students! Our healthcare community is proud to come together to support the Las Cruces Public Schools Foundation, Inc. Care Kits for Kids personal hygiene supply drive. See the image for the two ways in which you can support this great cause. Drop-off bins will be located in the main lobbies of MountainView Regional Medical Center and Three Crosses Regional Hospital, and at Central Office in the Karen M. Trujillo Administration Complex. #MakingCommuntiesHealthier #CareKits #ForKids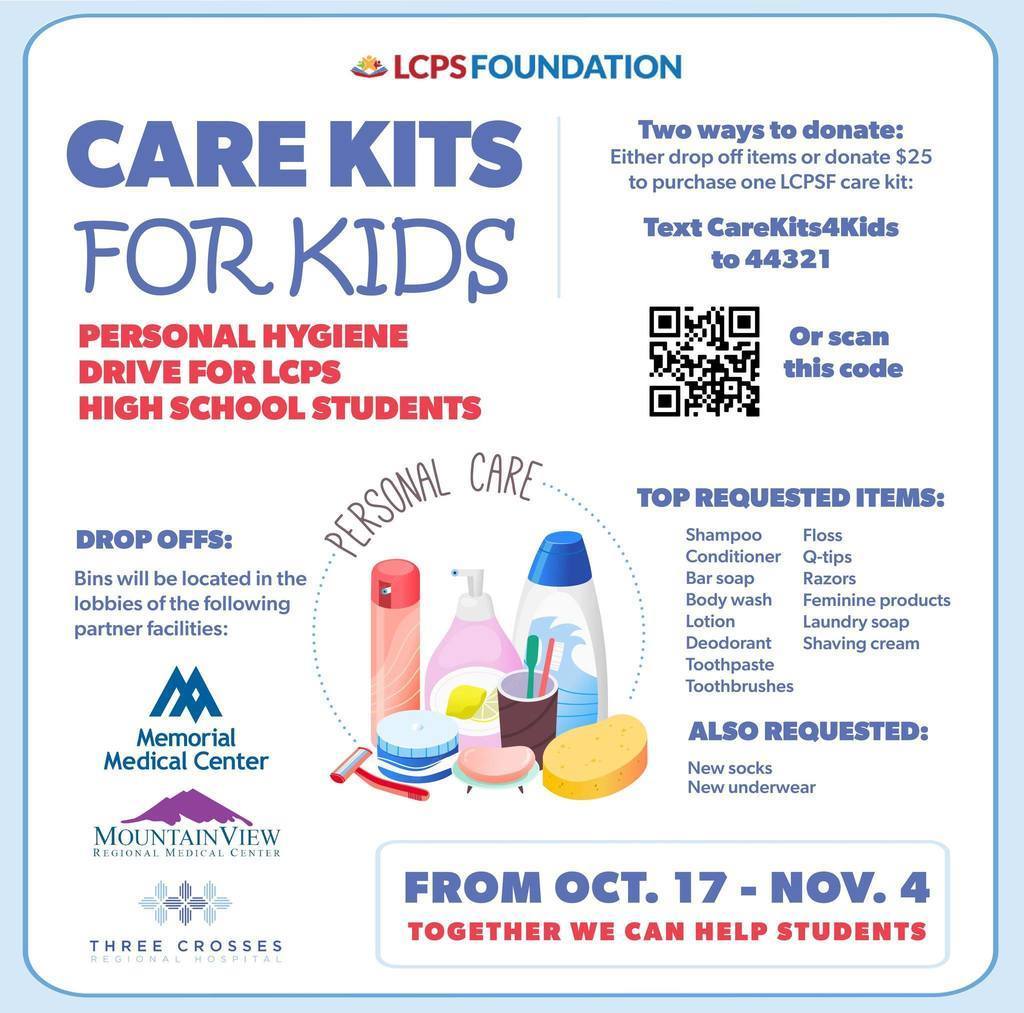 Students get ready for the return of the Las Cruces Space Festival poster contest!! The Las Cruces Space Festival is an annual celebration of space-related activity and interest in southern New Mexico and beyond. The mission is 'Making Space for Everyone'. The festival is free to participate in, and open to all, with the cost of activities, presentations, displays, and exhibits all covered by sponsors. Please see the flyer for contest details. For more information, please visit: lcspacefestival.com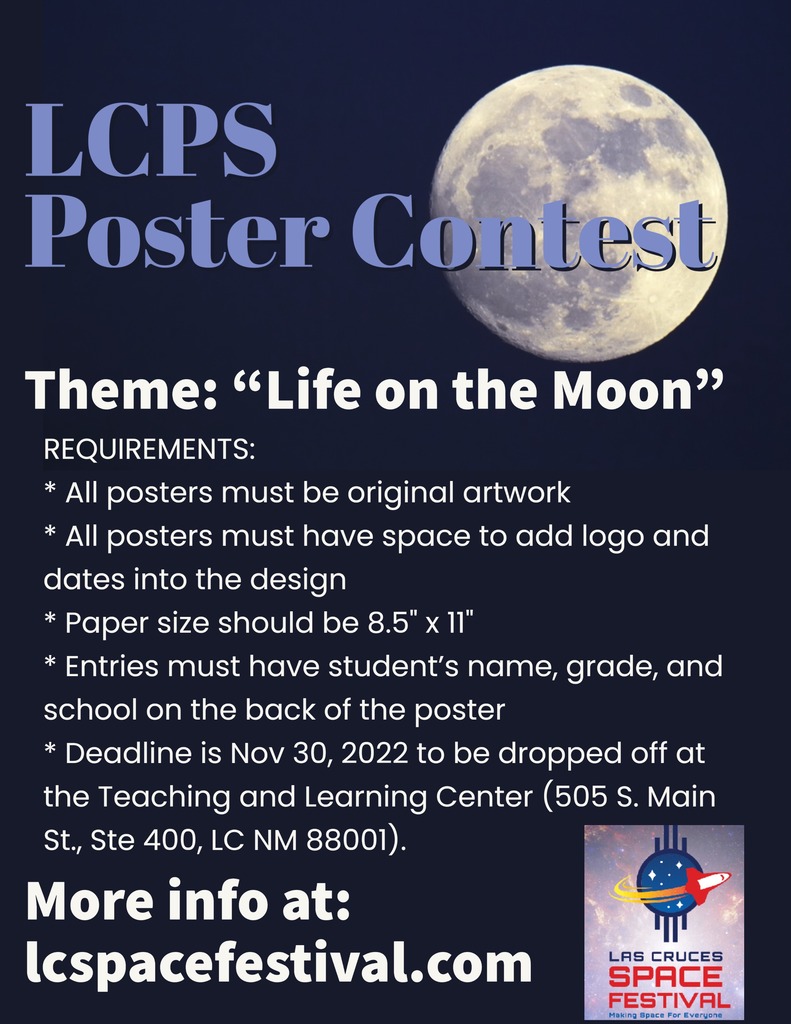 Get hyped! The final inner-city football matchup paring Centennial vs. Las Cruces is tonight at 7:00p.m. Both teams are loaded with talent. Bulldawgs junior cornerback, Coen Morales and Hawks senior cornerback, Isaac Aguilar, share keys to victory tonight. Tune in for a pre-game special production on the final Friday Night at the Field of Dreams. Livestream can be viewed here:
https://www.youtube.com/watch?v=ph6NyUXodY4
.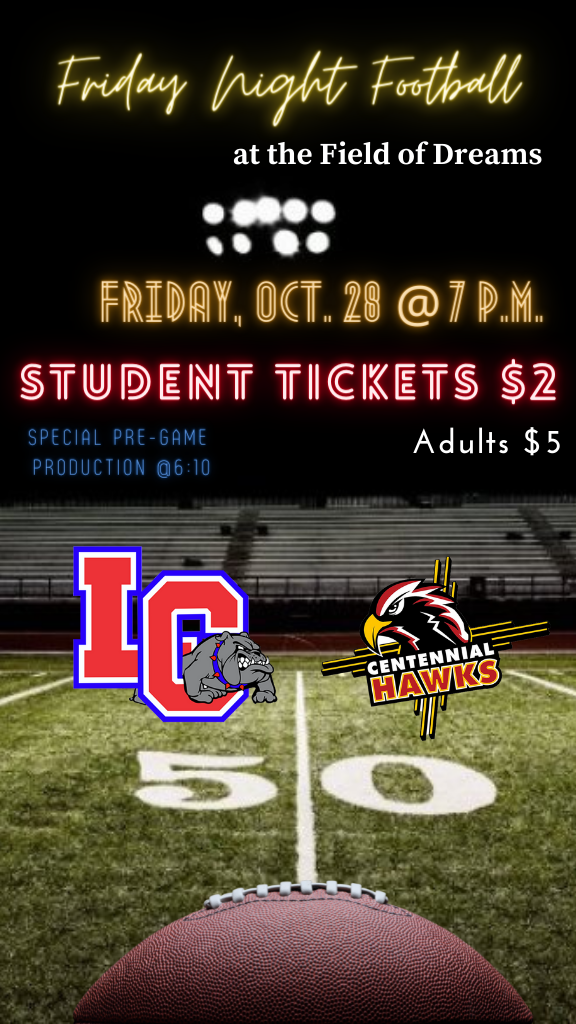 Las Cruces Public Schools would like to congratulate our two student athletes of the week: LCPS congratulates Fabian Lozoya, our Student Athlete of the Week from OMHS. Fabian plays football for the Knights as a defensive end & running back. He was all district in football in 2021 and has 9 touchdowns to his name this year. His coach says he is a leader on the field and a good teammate who loves all his brothers in black and teal. Great job, Fabian!

Las Cruces Public Schools would like to congratulate our two student athletes of the week: Shout out to Hailey Hernandez our Student Athlete of the Week from Organ Mountain High School. Hailey plays volleyball & basketball. She was All District for the 2021-2022 basketball season. She's currently captain of the volleyball team, leading the knights with over 241 kills this year so far. Hailey is a junior and has maintained a 4.0 GPA since her freshman year. Her coach says she's dedicated, hardworking and a great student athlete. Way to go, Hailey!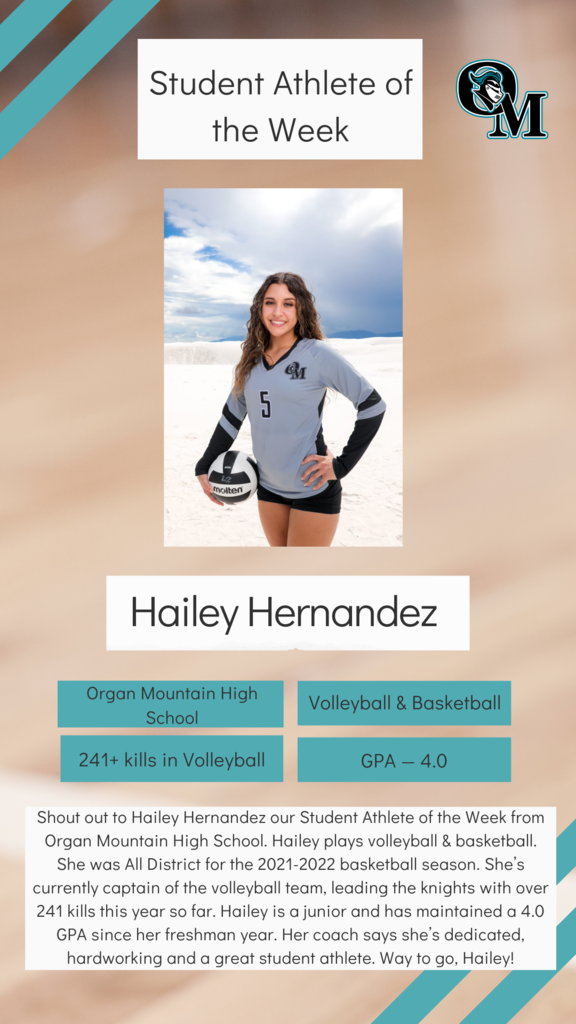 Congratulations to our Gold Rated Livestock Judging team from LCHS! Kaydens Koenig and Ayden Cox were rated Gold Individuals. Preston Koenig and Joe Koening were rated Silver Individuals. It's a GREAT day to be a DAWG! 💙💛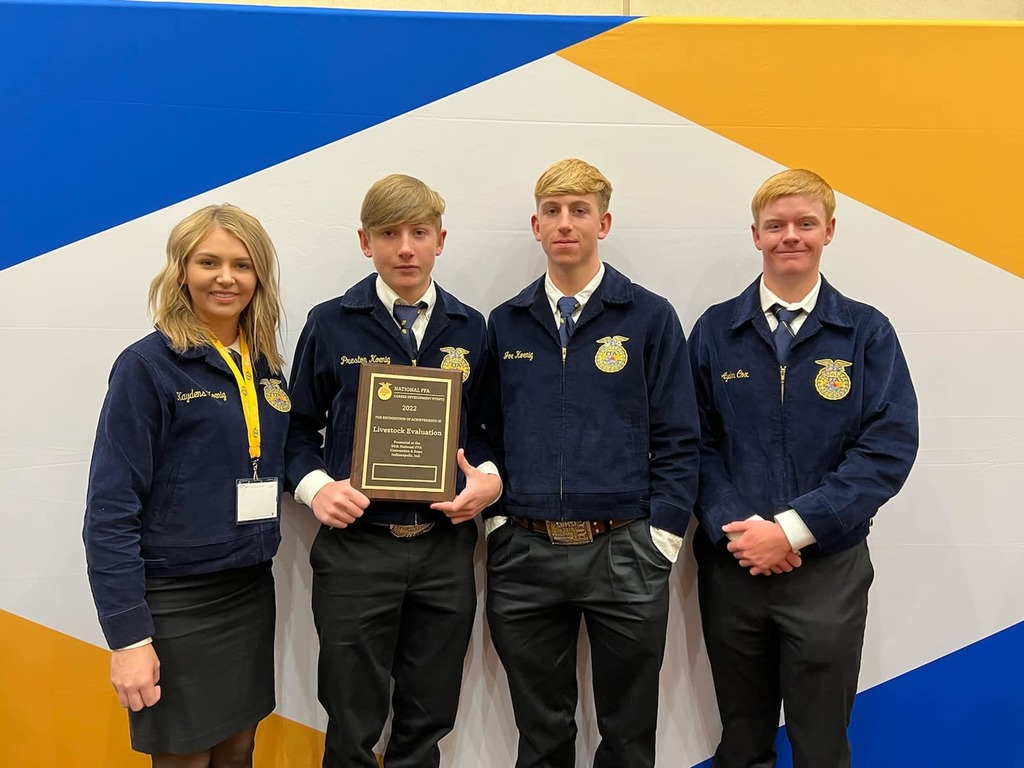 Second Public Meeting Seeks Design Input on Columbia Elementary. Vigil and Associates, the architectural firm contracted by Las Cruces Public Schools to design the new Columbia Elementary School, will host a public meeting Thursday, Oct. 27 at 6 p.m. to gather additional input on what parents, staff and the community would like to see in the new construction of the school. This is the second meeting Vigil and Associates has hosted to gather public input. The firm will provide a project update on the design using feedback from an initial public input meeting held Aug. 31. They will also present results from a student and staff input session held Oct. 10. Columbia Elementary was closed in 2018 because of a mold infestation. Demolition of the building was completed earlier this year. The Oct. 27 meeting will be held at Vista Middle School, 4465 Elks Drive, which is near the Columbia Elementary site. The new school has been approved for 752 students, up from the former population of approximately 550.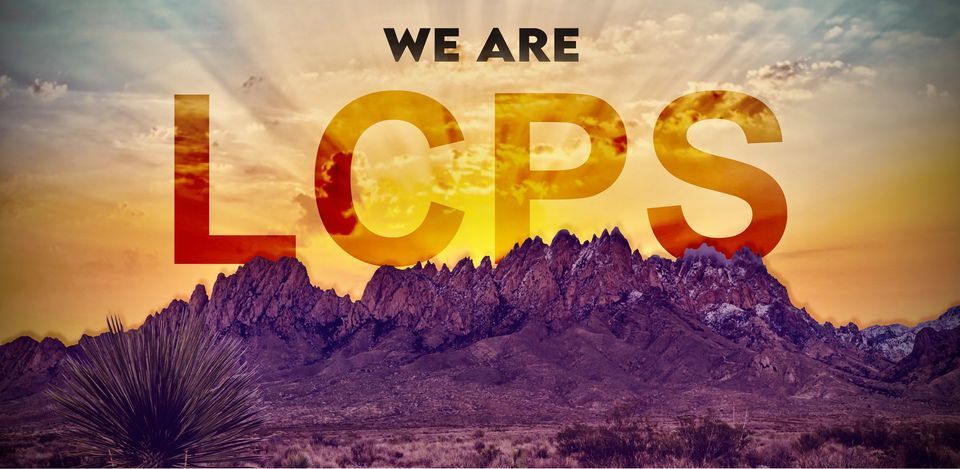 The shelter-in-place at Sierra Middle School has been lifted. All students and staff are safe.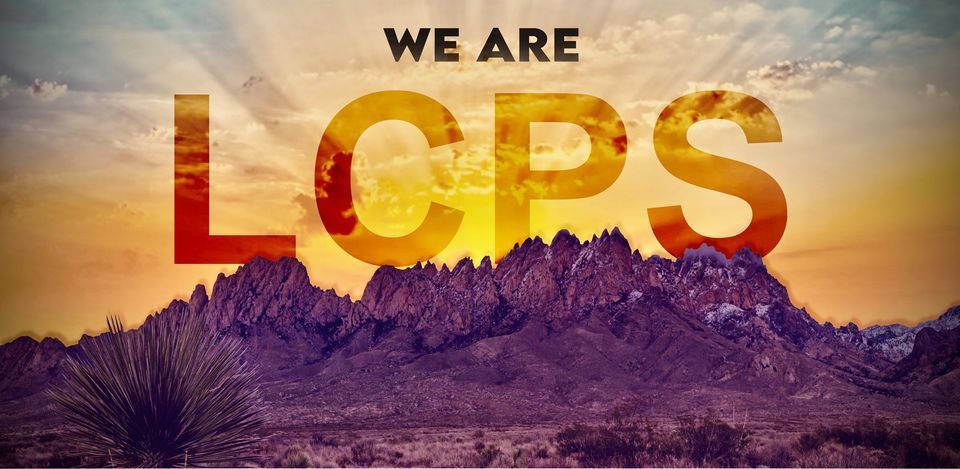 Sierra Middle School has been put on a shelter-in-place due to police activity in the area. All students and staff are safe. LCPS will notify parents when the shelter-in-place is lifted.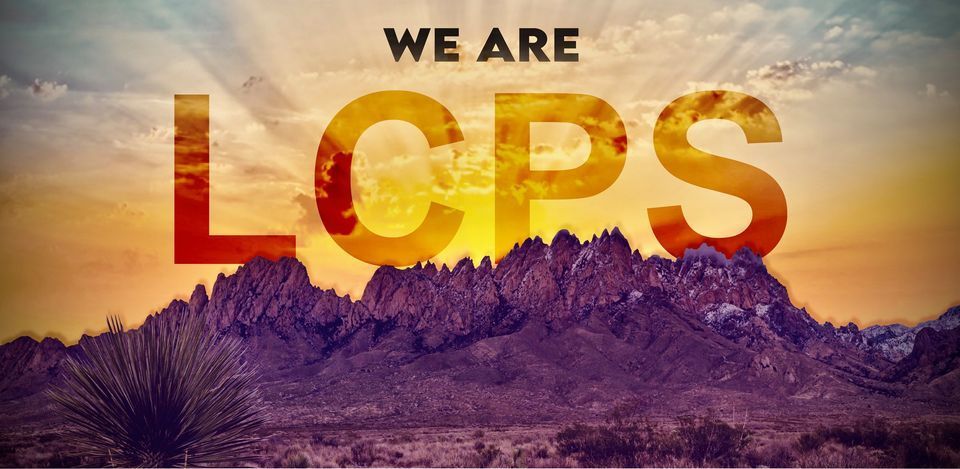 Las Cruces Public Schools was invited to the Doña Ana County Commissioners meeting today to accept the proclamation for Diabetes Awareness Month in Doña Ana County. Doña Ana County Commissioner Manuel Sanchez honored LCPS for the work and commitment the district has done to serve students and staff living with diabetes. LCPS provides a registered nurse in every school and educates staff to recognize the signs of diabetes while actively helping those living with diabetes. Doña Ana County Commissioner Shannon Reynolds stated that LCPS exemplifies what Senate Bill-48 was designed to do. Whereas, worldwide, we acknowledge November as Diabetes Awareness Month to bring attention to diabetes, and awareness of all forms of this chronic condition and over the past 10 years, the risk of developing Type 2 Diabetes has significantly increased. Today, we highlight diabetes because of its detrimental impact on our community, as pre-diabetic. Yearly, 12,484 people in New Mexico are diagnosed with diabetes; and amount adults, Type 1 Diabetes accounts for 5% of diagnosed cases. Nationwide, an estimated 110 people are diagnosed with T1D every day, half of them are children. These children live with the daily struggle of continuous monitoring, anxiety, caused by difficult-to-maintain sugar levels, and a need for timely snacks with a continuous risk of potential complications. SB-48, the Student Diabetes Management Act of 2019 provides guidelines for school districts to follow in managing students with Type 1 or Type 2 Diabetes and allows for needed training for school staff, so they can recognize early signs of a potential emergency. The requirements help standardize the type of care and management parents can expect for their children while they are at school; and whereas, statewide, free diabetes prevention or self-management program classes are available at
www.pathstohealthnm.org
. The Southern New Mexico Diabetes Outreach helps prevent and manage diabetes and hosts a monthly T1D education group for youth and a yearly conference scheduled on October 29 featuring wellness and vision screenings, talks about diabetes medications, cooking and more. Click the link for the full proclamation:
https://5il.co/1jt0l
Register at
SNMDO@snmdo.org
.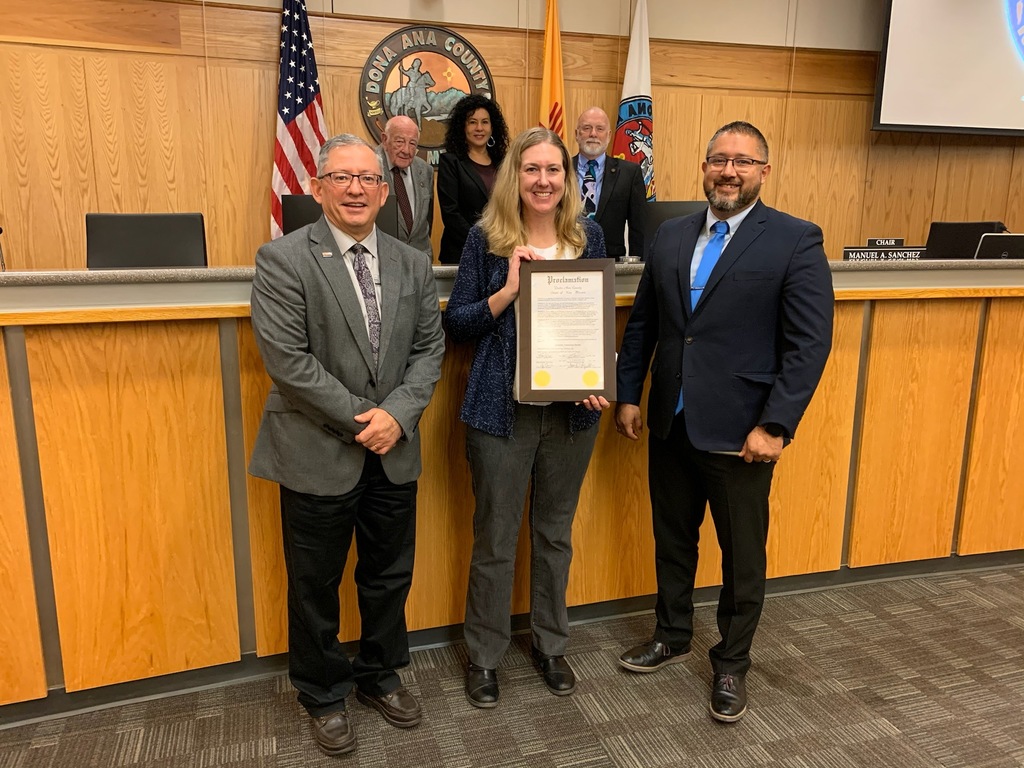 On October 25, the Doña Ana County Commissioners gave a Proclamation designating November 26, as Ronnie Granados day in Dona Ana County. Sgt. Granados passed away after a brief illness on September 12, 2022. He was a Sergeant for the Doña Ana County Sheriff Office and Public Servant who started his career in law enforcement in 1990 as a codes enforcement officer. He transferred to the Doña Ana County Sheriff's Office 5 years later, where he served with honor and integrity for the next 13 years, working as a patrol deputy, a detective, expert crime scene processor, and a member of the bike patrol. After retiring in 2008 as a sergeant, he returned four years later to do contract work as a D.A.R.E. and G.R.E.A.T. teacher. He started at Tombaugh Elementary, and then spent the next 25 years with LCPS students, Hatch Valley Public Schools and also in the Gadsden Independent School District. Being in the classroom was Ronnie's true passion, and tens of thousands of students will remember him fondly. The district is grateful for his service and sends our deepest condolences to his family. Click the link to view the proclamation:
https://5il.co/1jt0k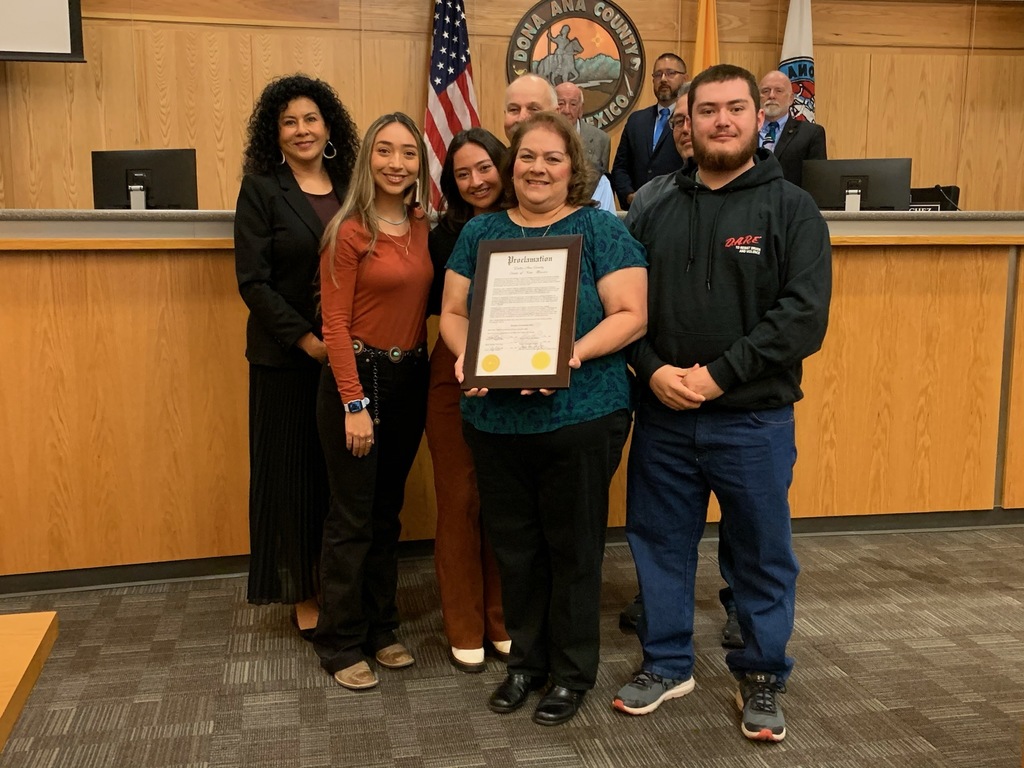 Today, NMSU's Department of Family and Consumer Sciences honored Anita Cummings from Las Cruces Public Schools as the Department's 2022 Outstanding Alumni. Anita is highly involved in the career and technical education (CTE) program at Las Cruces High School and is the lead for Educators Rising, an education pathway program that is designed to encourage and recruit students to come back to our district to become educators and give back to their community. The goal is to raise up a generation of teachers that understand the needs of our community. NMSU's College of Agricultural, Consumer, and Environmental Sciences hosted the Homecoming Recognition Breakfast for NMSU alumni on October 21.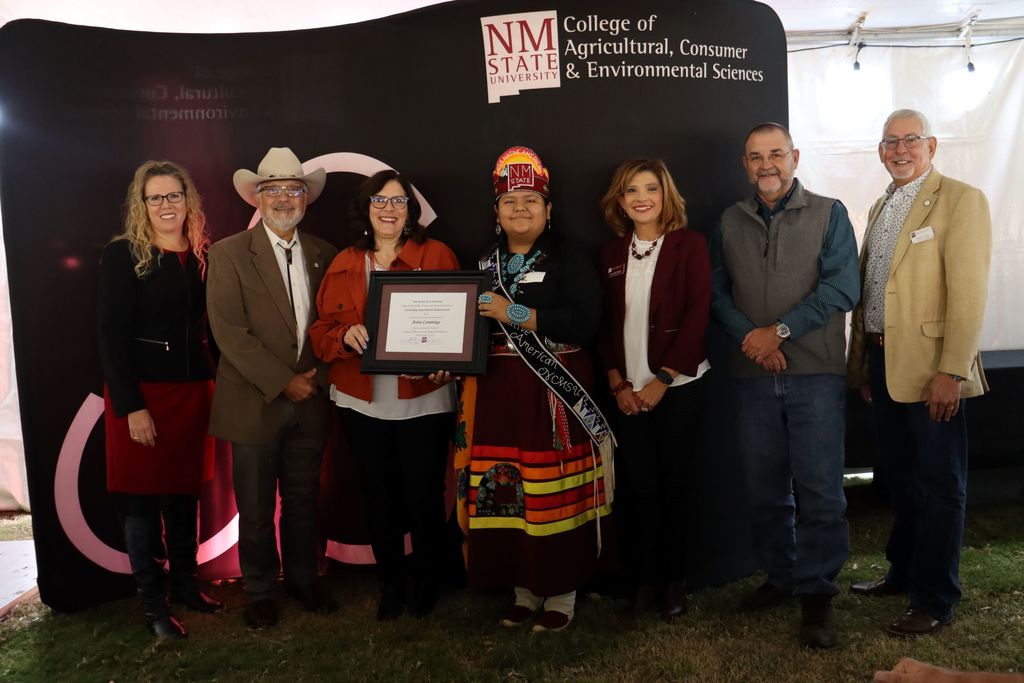 This week, the Technology Division and the Teaching & Learning CTE Team are proud to share the latest LCPS #TELLTHESTORY Exhibit. Please stop by the lobby of the Karen M. Trujillo Administration Complex sometime this week and check it out! Featured are LCPS students from 16 campuses. Special thanks to Andres Chavira and Matt Dawkins for helping set up the exhibit.