Sixth grade students at Lynn Community Middle School spent Friday morning dreaming of what they might be when they grow up, thanks to an outdoor career exploration fair hosted at the school.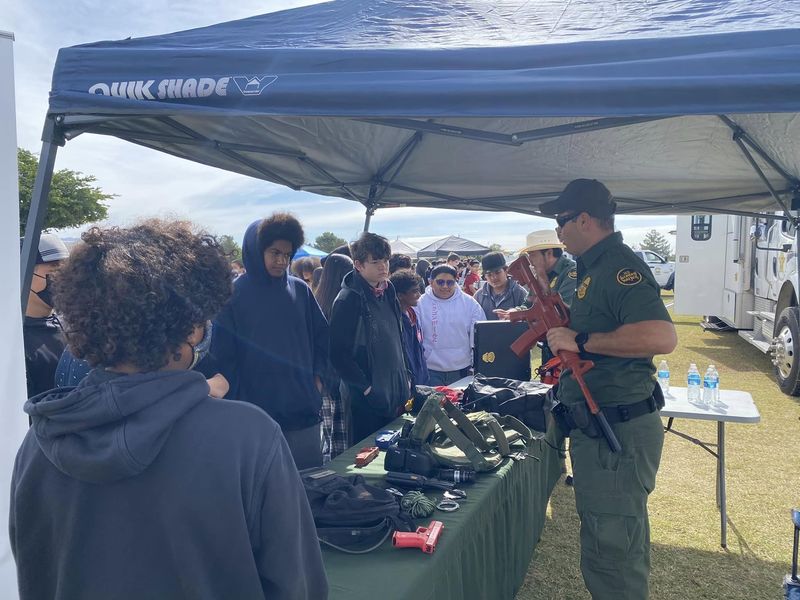 "You can't achieve your goal if you don't have a plan," said Lynn Principal Brenda Ballard. "We encourage our students to always think ahead, so having a variety of professionals from our community allows them to have first-hand exposure to what their own potential might be."
The lower field at Lynn welcomed students to visit with local law enforcement, medical professionals, and staff from the Las Cruces Public Schools Physical Plant who brought a bucket truck and talked about trade career opportunities at LCPS.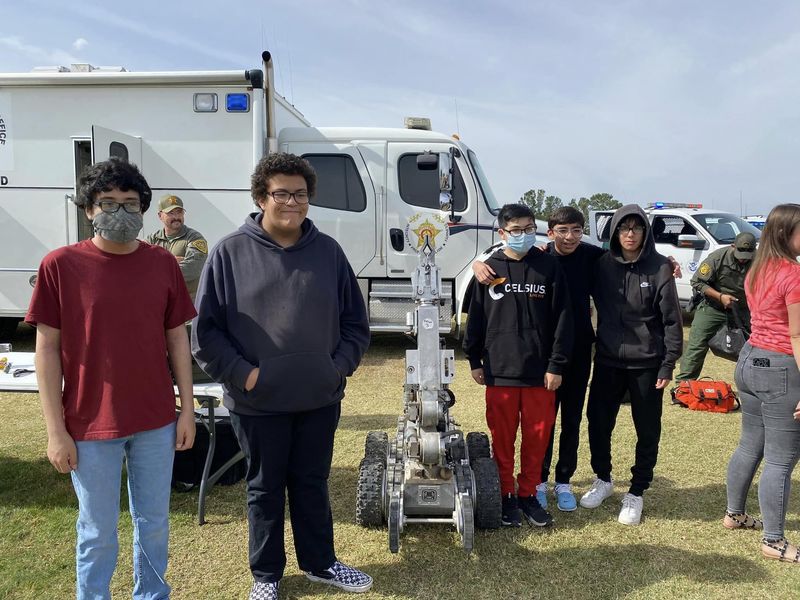 "This is always a rewarding part of our job," said Sgt. Scott Bayles, a team leader with the Doña Ana County Sheriff's Department Bomb Squad. "Students ask some very thoughtful questions, and we hope to give them the encouragement to stay on track, dream big and be whatever they want to be."
According to Bayles, students were intrigued by the weighty ballistic vest and helmet, which they were able to try on. The Bomb Squad also had a robot, which is used in critical incidents to retrieve or deliver communication devices or safely survey areas that are potentially dangerous for deputies to enter.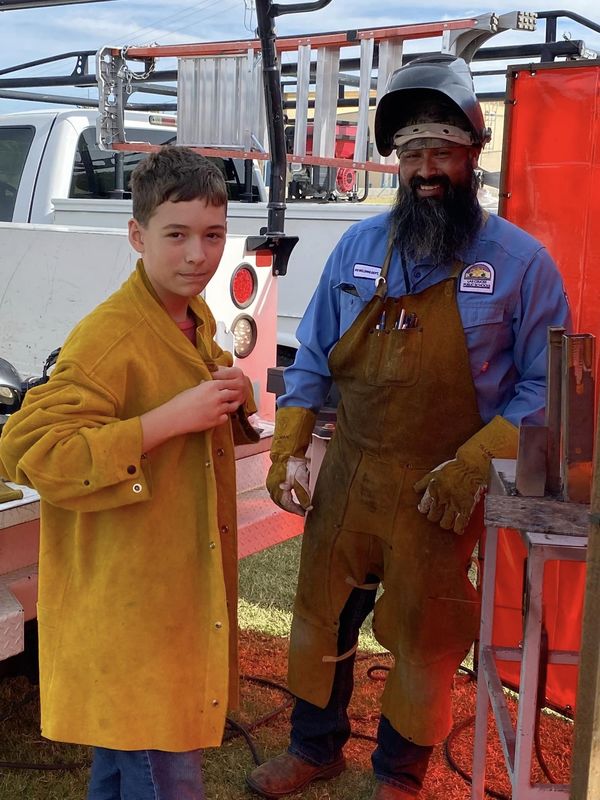 Agents with the El Paso and Las Cruces sectors of the U.S. Border Patrol also had an opportunity to engage with students, and meet Ludwig, a seven-year-old German Shepherd K9 agent. They talked to students about the various assignments available in the Border Patrol, their functions, and task force operations with other area law enforcement agencies.
October has been a busy time of year for career exploration at LCPS. Earlier this week, more than 500 middle and high school students attended the 3rd annual Tyson Brown Memorial Build My Future event at Rawson Builders Supply. Next week, hundreds more will experience the Plan My Future event at the LCPS Field of Dreams Oct. 18 and 19.
###